Luxe Locks on Las Olas: Where Style Meets Sunshine
Las Olas Boulevard in Fort Lauderdale, Florida, is renowned for its upscale shopping, fine dining, and vibrant cultural scene. But it's not just a destination for tourists and locals seeking a trendy dining experience or the latest fashion; it's also home to some of the city's top hair salons and barbershops. For those who appreciate a stylish and well-groomed appearance, getting a haircut on Las Olas Boulevard can be a unique and satisfying experience.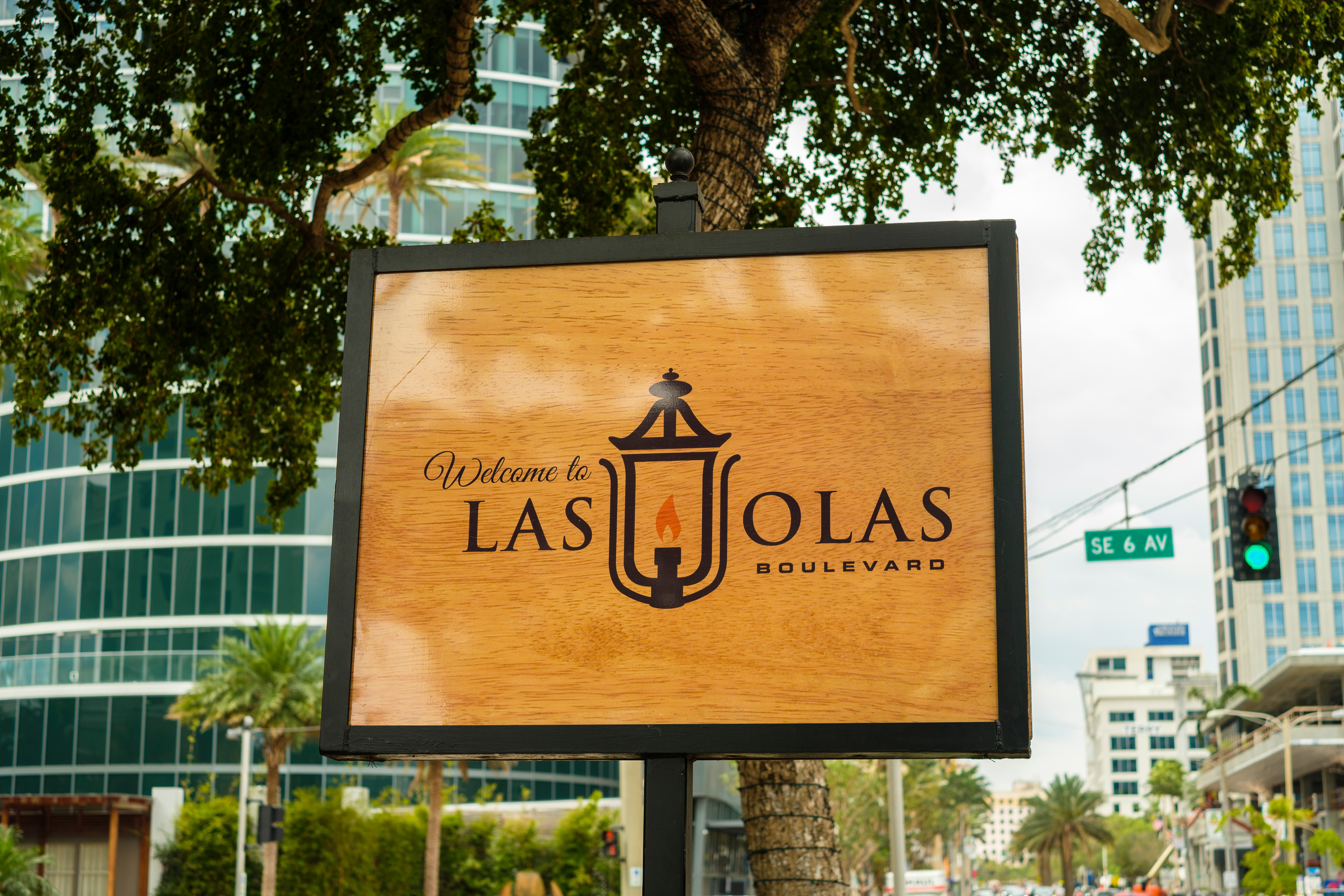 One of the key elements that sets hair salons and barbershops on Las Olas apart is the atmosphere. With its palm-lined streets, upscale boutiques, and charming European-inspired architecture, the boulevard itself exudes an air of sophistication and luxury. The hair establishments on Las Olas aim to capture that essence, offering clients a taste of the good life as they settle into the barber or salon chair.
The expertise and talent of the hair professionals on Las Olas are second to none. Clients can expect not only precision haircuts but also expert advice on styles that suit their features and personality. These professionals stay updated with the latest trends and techniques, ensuring that clients leave with a look that is not just stylish but also contemporary. With a focus on creating a tailored experience, the barbers and stylists in this area ensure that you get a haircut that complements your unique style and needs.
For men seeking classic barbershop services, Las Olas has several establishments that offer traditional haircuts and grooming. These places pay homage to the timeless art of barbering. Stepping into one of these barbershops is like stepping into a time machine, where the traditional barbershop ambiance is combined with a modern twist. Clients can enjoy hot towel shaves, precise beard trims, and a relaxing escape from the hustle and bustle of daily life. The skilled barbers on Las Olas take their craft seriously, making each visit a nostalgic yet rejuvenating experience. Women, on the other hand, have a plethora of salons to choose from. The salons on Las Olas offer a wide range of services, including haircuts, styling, coloring, and extensions. These establishments take pride in their ability to transform hair, giving clients the opportunity to embrace a new look or enhance their existing style. The professional stylists work closely with their clients, ensuring that the final result is not just beautiful but also easy to maintain. Another appealing aspect of getting a haircut on Las Olas is the attention to detail. The professionals in the area go above and beyond to provide a comprehensive experience. Whether it's a well-timed scalp massage during a haircut or a consultation on maintaining the perfect color, clients can expect exceptional service. The goal is not just a great haircut but also a memorable and pampering experience.
Las Olas Boulevard is also home to establishments that provide services beyond just haircuts. Clients can enjoy manicures, pedicures, facials, and other grooming treatments that leave them feeling refreshed and rejuvenated. These full-service salons have a reputation for ensuring that clients leave not only with gorgeous hair but also a polished and glamorous overall appearance. The convenience of being on Las Olas Boulevard cannot be understated. Clients can easily schedule their appointments to coincide with a day of shopping or dining. Many salons and barbershops offer flexible hours to accommodate clients' busy schedules. So, whether it's a quick stop during a shopping spree or a leisurely afternoon, getting a haircut on Las Olas is both accessible and enjoyable.
Las Olas Boulevard in Fort Lauderdale offers a unique and delightful experience for those seeking a haircut or styling services. The ambiance, talent, and dedication of the professionals in the area make it an ideal destination for anyone looking to maintain a well-groomed and stylish appearance. From traditional barbershops to full-service salons, Las Olas has it all, ensuring that you leave feeling and looking your best. Whether you're a resident or a visitor, experiencing the magic of a Las Olas haircut is a must for those who appreciate the finer things in life.
Trusting Your Barber
Finding a barber you trust and feeling great about your haircut is a truly rewarding experience. It's about more than just a fresh look – it's a testament to the relationship you've built with your barber and the confidence that a great cut can instill. A skilled barber not only possesses the technical expertise to sculpt your hair but also takes the time to understand your style preferences and lifestyle. Trust is at the heart of this dynamic. When you're in the barber's chair, there's a sense of vulnerability, knowing that the outcome depends on the person wielding the scissors. That's why finding a barber who listens, communicates effectively, and provides honest advice is invaluable. It's this level of trust that allows you to relax and truly enjoy the process.
Once you've found a barber you can rely on, every haircut becomes a transformative experience. It's more than just a routine; it's a chance to rejuvenate your appearance, enhance your confidence, and leave the barbershop feeling like the best version of yourself. A great haircut isn't just about the way it looks – it's about the way it makes you feel.
2nd Floor Barbershop: The Perfect Blend of Skill and Ambiance for Your Haircare Needs
Are you tired of settling for average haircuts that leave you underwhelmed? Do you crave a grooming experience that combines skill, ambiance, and exceptional service? Look no further because 2nd Floor Barbershop is here to transform your haircare journey. At 2nd Floor Barbershop, we have curated an environment where talent, ambiance, and exceptional service come together to provide you with a haircare experience like no other. We understand that your hair is a vital part of your identity, and it deserves the utmost care and attention. Let us take you on a journey to discover why 2nd Floor Barbershop is the answer to your haircare needs.
A Cut Above the Rest: Unmatched Talent
First and foremost, it's the talent that sets 2nd Floor Barbershop apart. Our team of barbers is not just skilled; they are passionate about their craft. Each barber brings years of experience and expertise to the chair, ensuring that you receive a haircut that is not only on-trend but tailored to your unique style. From classic cuts to modern trends, our barbers are well-versed in a wide range of styles and techniques. They understand that no two clients are the same, and your haircut should reflect your personality and preferences. Whether you're looking for a traditional gentleman's cut or a bold and edgy style, our barbers have the skills to make it happen.
Our barbers don't just stop at the basics. They are constantly honing their skills and staying updated with the latest trends in the industry. They attend workshops, study emerging techniques, and experiment with innovative styles. This commitment to continuous improvement means that when you sit in the barber's chair at 2nd Floor Barbershop, you're receiving a haircut that is not only of the highest quality but also up-to-date with the latest trends.
A Haven of Ambiance: The Perfect Setting
The ambiance at 2nd Floor Barbershop is where style and comfort converge. We've created an environment that is inviting, modern, and chic. As you walk up to the second floor and enter our barbershop, you'll immediately notice the difference. Our space is thoughtfully designed to provide a comfortable and visually appealing atmosphere. You won't find outdated decor or uninviting surroundings here. Instead, you'll be greeted with contemporary furnishings, stylish accents, and a welcoming aesthetic that reflects our commitment to providing a premium experience.
The lighting at 2nd Floor Barbershop is set to perfection. It not only enhances the overall ambiance but also plays a critical role in ensuring our barbers have the ideal environment for precision cutting and styling. You'll feel relaxed and pampered, making your grooming experience more than just a routine task; it's a moment of self-care. To enhance your comfort, we have comfortable seating and a clean and organized workspace. We believe that the environment you're in plays a significant role in the quality of the service you receive. Our ambiance is designed to elevate your overall experience, making every visit to our barbershop a memorable one.
Exceptional Service: Your Satisfaction, Our Priority
At 2nd Floor Barbershop, we're not just focused on providing haircuts; we're dedicated to ensuring your satisfaction. Exceptional service is not just a motto; it's our promise to you. Our commitment to delivering exceptional service begins with understanding your unique haircare needs. When you step into our barbershop, we take the time to consult with you. We want to know your preferences, style goals, and any specific requests you might have. This consultative approach ensures that we're on the same page, and you'll receive a haircut that aligns with your vision.
We're also passionate about detail. A haircut is not just about the big picture; it's about the precision of each cut, the symmetry of your style, and the meticulous finishing touches. Our barbers pay close attention to every aspect of your haircut to ensure that it meets our high standards of excellence. But exceptional service goes beyond the haircut itself. We believe that a premium haircare experience includes a sense of relaxation and rejuvenation. While you're in our chair, we want you to feel like the center of attention. We aim to provide a moment of tranquility in your busy life. It's not just a haircut; it's a pampering experience that leaves you feeling refreshed and confident.
Why Choose 2nd Floor Barbershop?
If you're still wondering why you should choose 2nd Floor Barbershop, the answer is simple. We offer you a combination of talent, ambiance, and exceptional service that transforms the act of getting a haircut into a memorable experience. Whether you're in need of a classic gentleman's cut, a trendy and edgy style, or a detailed beard trim, we have the skills to make it happen. Our barbers are more than just professionals; they are passionate artists dedicated to their craft. Our ambiance is designed to provide you with the ideal setting for relaxation and self-care. You'll enjoy modern decor, comfortable seating, and an overall aesthetic that elevates your experience. We believe that the environment you're in contributes to your overall satisfaction.
Exceptional service is at the core of our philosophy. We're not satisfied until you leave our barbershop feeling confident and rejuvenated. Your satisfaction is our utmost priority, and we go the extra mile to ensure that you receive top-tier service. So, why should you choose 2nd Floor Barbershop for your haircare needs? Because you deserve the best. Contact us today to schedule your appointment and experience the perfect combination of talent, ambiance, and exceptional service that sets us apart from the rest. Your hair will thank you!